Home Selling Process
From "For sale" to "Sold"
Marketing Your Property
Finding the right buyer for your home is all about getting the word out. I have several avenues of marketing your property in a way that quickly attracts qualified buyers. From taking beautifully staged professional photos, to hosting virtual tours on social media, to networking with other buyer agents, every system builds upon the others to make sure your home is presented in the best light.
Staging
This is a strong point of difference in my home marketing system. Yes, staging has more to do with marketing than it does about design. How you live in a home is different than how it is marketed to sell. You want your home to be at the top of the homes that are listed that week – the one everyone wants to come and see!
Professional Photography
High resolution, professional photography will be used to attract the 95% of homebuyers who are searching for properties online. I always have professional photography for the properties I list. Since buyers are searching for homes online first, we want them to be wowed even if they aren't standing on the front porch. If warranted, I will also utilize drone photography and/or video.
Online Marketing
I mentioned buyers searching online and in fact, according to the National Association of REALTORS, 95% of buyers are doing just that. Between John L Scott, the NWMLS, and Leading Real Estate Companies of the World, there are dozens, if not hundreds, of websites your listing will be included on – even internationally! Zillow, Homesnap, REALTOR.com, HomeFinder, and Homes.com are some of the sites you may have heard of and your listing will be on every one of them.






Social Media
Not to be forgotten, I leverage social media as a way of getting the word out. I create ads for my listings and promote them on social media. I also advertise my open houses and share with networks of agents who may be working with buyers looking for your kind of property.
Print Marketing
Print marketing is also a strong component of my marketing plan. I invest in color flyers for listed properties that includes photos of your home along with all the information. These will be available both inside your home as well as in a box on your "for sale" sign. I will send "Just Listed" postcards with your property information to potential buyers as well as neighbors. We will also place small special feature cards around your home, highlighting your home's best features. Potential buyers may overlook hidden items that are perks and bring value to your home.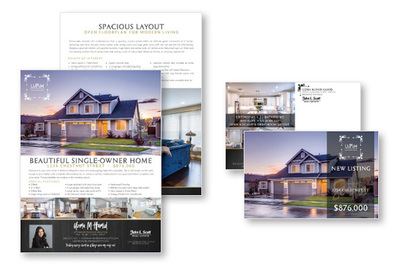 Networking & Open Houses
One of the best ways to get the most potential buyers into your home is to make sure that all the agents in the area know about it. I put the professional relationships I have developed to work for you. In addition, I get the word out to other John L. Scott agents as well as other area brokers who may have buyer looking for just your type of property!
I can host traditional open houses or virtual open houses--according to YOUR preference. I will work with you to develop and open house strategy that is perfect for your home. After the open houses, I will provide you with a thorough breakdown of who I spoke with and what was accomplished.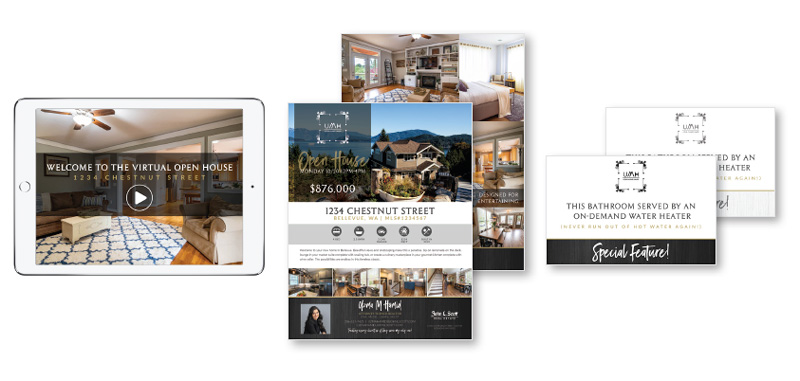 Marketing with Signs
In order to successfully sell your home, other buyers and their brokers should be able to easily find it. That is where my eye-catching John L. Scott signage comes in. Utilizing signage and curbside marketing is an important component of my marketing plan. When a John L. Scott sign is in your yard, passers-by will know that you are represented by quality professionals and that your home will be presented in its best light.
Weather-protected flyers are also available on the sign post for buyers who are driving by. We don't want to miss a buyer opportunity!
Ready to get started?
Give me a call or fill out the form below. I look forward to learning more about your property!