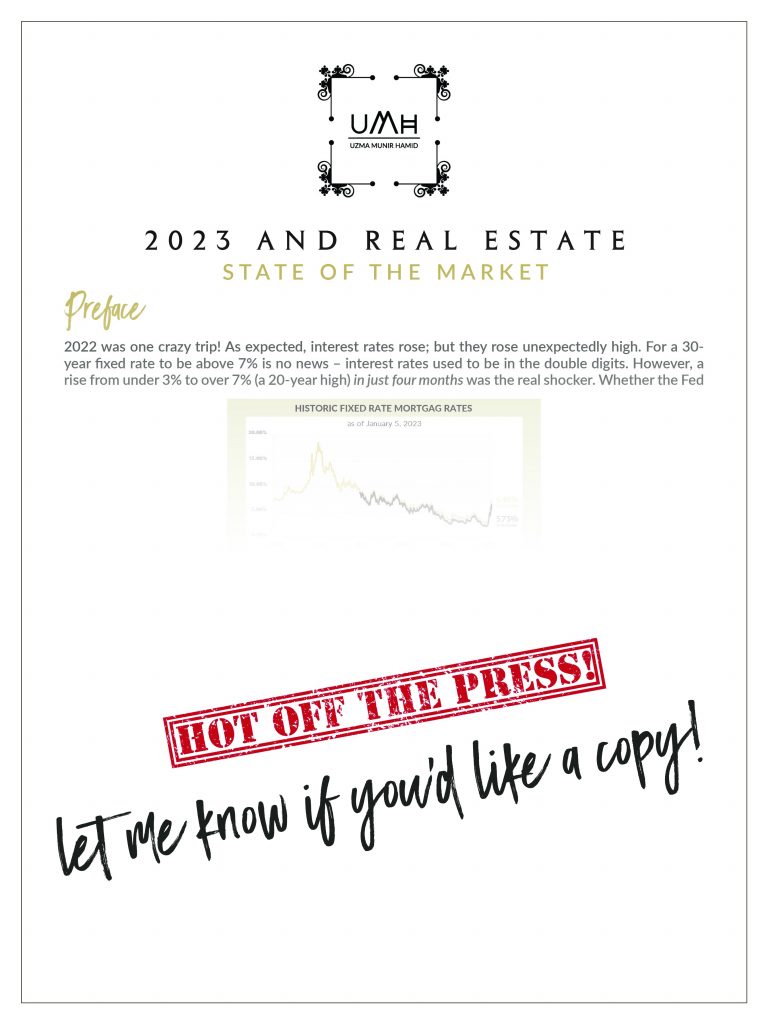 Are you looking to buy, sell or invest in Greater Seattle Area real estate this year? My 2023 real estate forecast might be a good read for you. I am sharing just the summary below. If you would like a copy of the full document, please don't hesitate to reach out. Happy 2023!
Summary:
"Real estate is cyclical – after every extreme comes a period of intensity adjustment and stabilization, followed
by normalization and improvement. Most of 2023 will be spent in stabilization of the market; while 2024 will
likely bring improvement. It's like a pendulum – the movement away from one extreme has begun.
While the market we will see in 2023 is likely to be softer than the last two years, it is important to remember
that we are simply returning to a more normalized market. The level of demand and price appreciation we saw
during COVID was not sustainable. Expect properties to stay on the market longer. The art of buying and selling
in this market needs a critical and analytical approach. Understanding the realties and setting expectations
accordingly will ensure that goals are achieved.
As I often say, there is opportunity in every market. An extra sharp eye for opportunity will be needed in 2023."