One tool that real estate investors frequently use to build wealth is a 1031 exchange. Whether or not you are new to real estate investing, this is a term you are likely to come across sooner or later. Watch this video to learn the basics of this strategy.
One example of a 1031 exchange is expressed in the following image: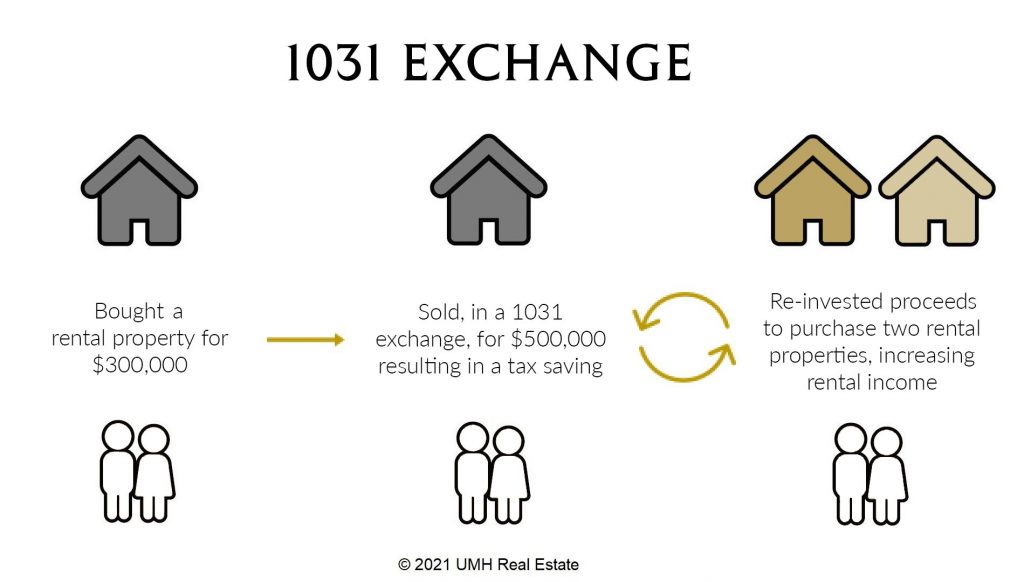 Please reach out if you would like to learn more.